???[1] is the green spirit that possessed Arthur's left arm.
Appearance
Edit
??? is a green-colored left arm with a decrepit black wristband.
In it's profile and "Freaking Out", ??? has a green eye in the middle of its palm with black sclera.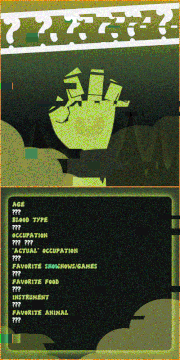 It is unknown the reason why this spirit is running away from Shiromori, or the reason why it wanted Lewis dead.
It is unknown who this spirit actually is. All we know is that possessed Arthur's arm and possibly tried to frame him for killing Lewis.
For the first half a second of 0:11 in Mystery Skulls Animated "Freaking Out" ??? appears to be in a cold sweat from seeing Shiromori as indicated by a bunch of light green dots which momentarily appear and cover ???'s 'body'.

This indicates that ??? and Shiromori may have met before.
Gallery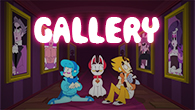 Click here to view this page's gallery.
References
Edit
Ad blocker interference detected!
Wikia is a free-to-use site that makes money from advertising. We have a modified experience for viewers using ad blockers

Wikia is not accessible if you've made further modifications. Remove the custom ad blocker rule(s) and the page will load as expected.